Original Berlin Tours are pleased to bring you this incredible walking tour! This is why we come to Berlin! The Original Free Berlin Tour is Perfect for tourists, travelers, expats, and locals, This FREE Original Berlin Walking Tour is the perfect way to familiarize yourself with the German Capital. Learn about the great history of Berlin and yet still get the inside knowledge on a modern day Berlin.
This tour has been molded and sculpted by thousands of guest and we're happy to think we are the best in town! The Free Berlin Tour covers famous Berlin attractions, the most influential historical sights, and delves into stories of past wars, urban legends, and the city's  triumphs and tragedies. We love Berlin and are proud to call it home. We welcome you to this amazing place and would love to show you the sights!
Socialize with other travelers and discover Berlin's history from its humble beginnings as a small fishing village to the strength of the Prussian Empire, and of course the darkest hours of the evil, Nazi Third Reich. See the wall the separated the city and claimed the freedom of millions during the Soviet Rule. See the guard towers, times memorials, and street lights that Stalin's Soviet empire built and still stand today. With so much history all around its easy to pass by and miss something. But watch the streets come to life with this amazing FREE Berlin Tour.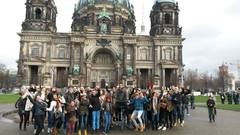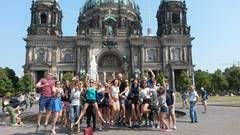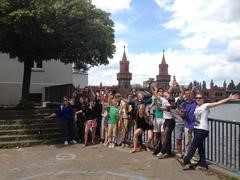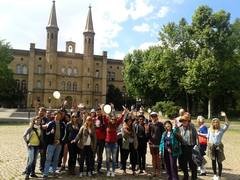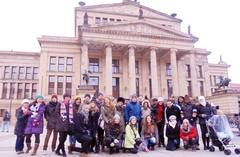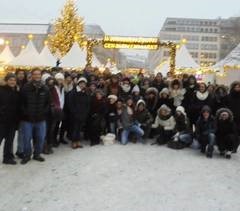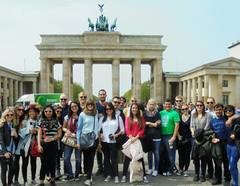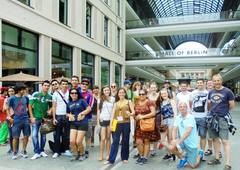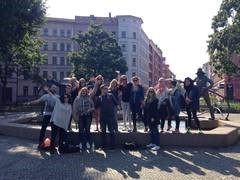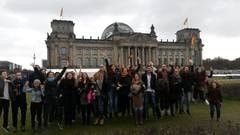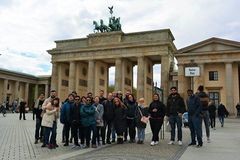 ---
This free Berlin walking tour takes 3 hrs and features:
This historical tour of Berlin visits the Brandenburg Gate, Reichstag, Holocaust Memorial, Luftwaffe HQ, Checkpoint Charlie, Unter Den Linden (Humboldt University), The site of the Nazi book burning, Gendarmenmarkt, and more.
---
The Reichstag
The Berliner Dom
WWII Battlefields
Checkpoint Charlie
Remaining Berlin Wall
The Brandenburg Gate
Stories of Berlin's fascinating past
Memorial to the Murdered Jews of Europe
And more. . .
Depending on the weather, the guide and the group the tour may take one of many routes through the historic Mitte district. In this way, no tour is exactly the same and you are guaranteed a unique experience with your fun and informative guide.
---
If you're wondering where to find a good restaurant, fun bars, live music, or the best club tonight, we'll let you in on all the inside info!

 ****This Tour Meets three times daily 10:00 am  11:30 pm and  1:00 Pm *****
Meeting Point: at one80 hostel by Alexanderplatz, Otto-Braun-Straße 65, 10178 Berlin


---
Our guides are the best in the business. They live for this stuff and love sharing their knowledge and experience in the city.
Join us for the Free Berlin World War Third Reich Tour
The Original Free Berlin Tours Video
This is the Top Tour at Original Berlin Tours we worked hard to get it this way! Don't accept any imitations!
The tour meets three times a day at 10:00 AM  11.30 PM and 1:00 PM  
---
---

Check Out Our Free Bike Tour in Barcelona