Did you ever want to be a part of urban city life, sink into the blinding lights' fever at night, and fully embrace the party culture and freedom? Try the taste of Berlin.
Feel the culture
A city's culture and energy are something an average tourist can maybe watch, but not fully embrace, usually. With One80 Pub Crawl Berlin, you will get just that: a real, raw, first-hand experience of what the pulse of this vibrant town truly feels like. Especially in places that are buzzing with life, you would not want to miss out on the experience of diving into the lights, music, and happy people that make up for the nightlife's cult-status in the first place. It would be a shame if you would miss out on the party of a lifetime, wouldn't it? 
Come and join us on our route through bars, clubs, and unique venues with cocktails, shots, shishas, and a vibe that rivals your wildest experience.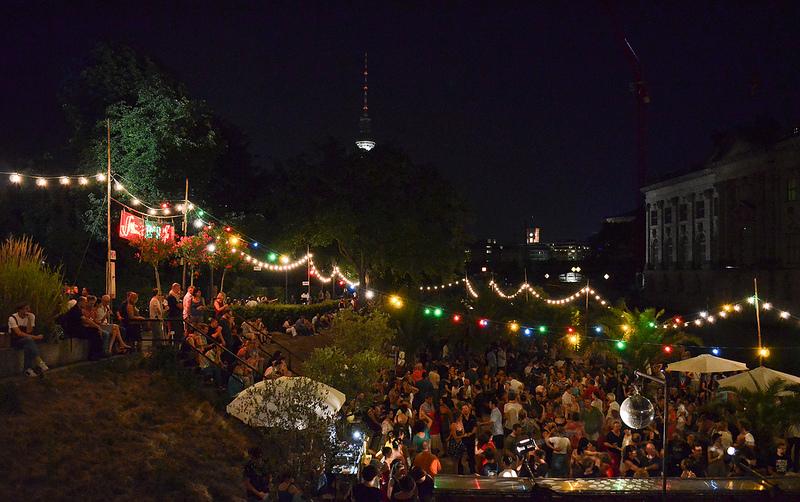 One80 Pub Crawl Berlin
Probably our most famous town, and rightfully so. Our local nightlife guide will accompany you through the whole package of a whopping four venues and one club. But that's not it! "Skip the line" entry will ensure zero hours of waiting to get into the most infamous places. Also, we will take good care of your thirst and amusement. Complimentary shots are part of the offer! Of course, they are not mandatory; our tour guide can recommend alcoholic and non-alcoholic beverages for every venue and club. Ask for the options if you are interested. Drink specials complete the package, and all together they make for one fantastic night out in the town! 
Your tour guide and the other tour members are all just as motivated and excited to have a blast as you are, and who knows, maybe you will make some friends along the way. Especially for students who just started their journey in the capital, we can recommend this tour. If you are a tourist who wants to get the most out of their holiday, this offer is a necessary part of your stay. You can get the whole Berlin nightlife and an experience that you will remember for a lifetime.
More tours, more experiences
If you already took the tour and were left speechless, that's nothing new! Our local group leaders also offer plenty more attractions to people interested in even more. Other offers from One80 Pub Crawl Berlin include the Combo Pub Crawl and the free walking tour. 
The free walking tour takes about three and a half hours and will lead you to the most famous and influential places that build Berlin's identity. You can get to know the city like a local with one of our expert guides. They live in the environment you are about to see, so they are the perfects guides while you explore the new places. The tour includes Checkpoint Charlie, the Alexanderplatz, the Berlin Dom, the Berlin Wall, and many more historical sites. The city is full of history and remains, and has even more to offer than what you might expect. From the small fishing village, the Prussian Empire's capital, the Nazis, the Cold War, and finally the fall of the Berlin Wall, you can see it all. Moreover, everything is within walking distance, and you don't need weeks to see it all. Also included are tips on spending the rest of your day; ask about them at the end of the tour!
Did we spark your interest?
If you found yourself captivated by what you could experience, you are certainly not the only one. Go ahead and contact us, just as many happy explorers did before you, and secure your spot to dive into Berlin's vibrant and (in-)famous nightlife. Details for bookings are accessible on our website. For any questions or applications, you can contact us through our website or by email. We also offer tours in Barcelona and Budapest! For assistance in finding a hostel, we also provide you with some information to help you.
 You can come any day you want to have your tour. After all, the city never sleeps.