UNFORGETTABLE AMSTERDAM PUB CRAWL EXPERIENCE
Amsterdam, Europe's gleaming gem, transforms as night falls, revealing a spirited nightlife that few cities can rival. Dive deep into this electrifying environment with our renowned Amsterdam Pub Crawl. It's not just a night out; it's an adventure through the city's pulsating heart.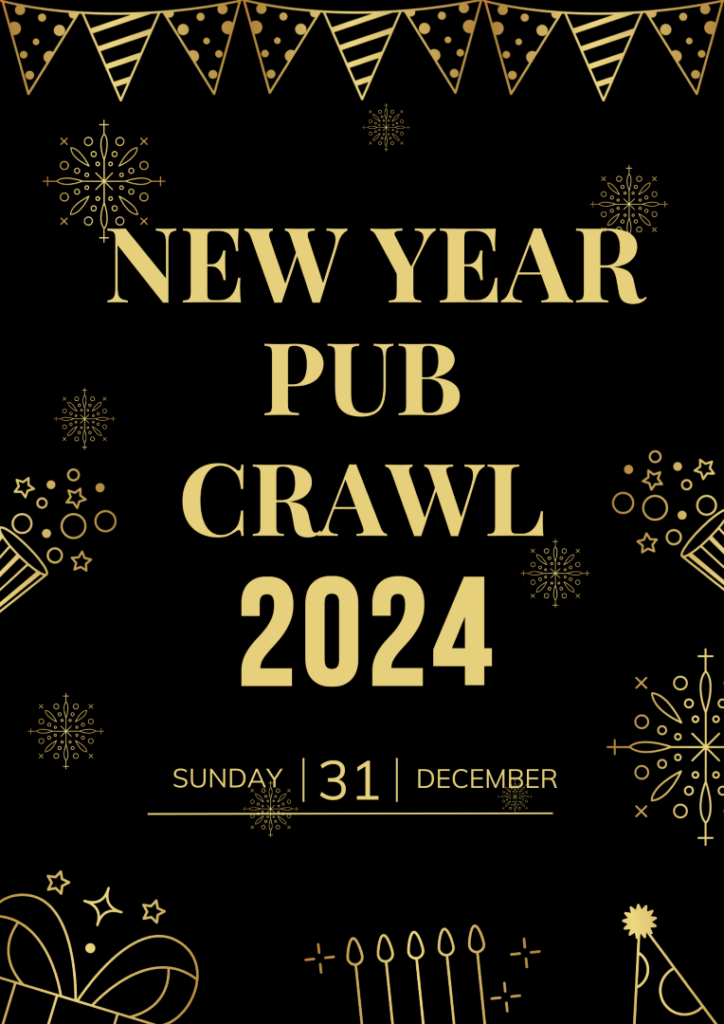 FLEXIBLE PUB CRAWL ADVENTURES
Our pub crawls in Amsterdam are crafted to perfection, keeping in mind the various dynamics like seasons and weekdays. Trust in our expert local guides, who hold the magic wand to turn every night into a story worth telling. If you wish to be part of this exhilarating experience, links provided above and below are your gateway. Booking for a squad? No worries! You'll find all necessary details on our dedicated Amsterdam section.
DAYTIME AMSTERDAM EXCURSIONS
Before the night comes alive, delve into Amsterdam's rich historical layers with our comprehensive walking tours. It's a rendezvous with the city's landmarks, setting the stage for the nighttime festivities. And for those who wish to venture off the beaten path, we have something unique: a dive into Amsterdam's radiant street art and the underbelly of its counterculture.
A PUB CRAWL LIKE NO OTHER
Leave behind your preconceived notions of a pub crawl; this is an elevated experience. The Original Amsterdam Pub Crawl is your golden ticket to a memorable night, showcasing Amsterdam in its truest essence.
With seasoned guides leading the charge, we'll navigate the maze of Amsterdam's after-dark world. It begins at a quaint local pub, where camaraderie forms instantly. As the evening progresses, expect a mix of locales: from the charm of the Red Light District to the buzz of Leidseplein, with its live music reverberating in the streets.
The pubs and bars on our itinerary aren't mere stops; they're experiences. Whether it's engaging in a round of Hammer Schlagen or shaking a leg to the tunes of a live DJ, the night promises countless memories. And as we wind through the city's streets, we'll take you to the most iconic watering holes—places where stories are born.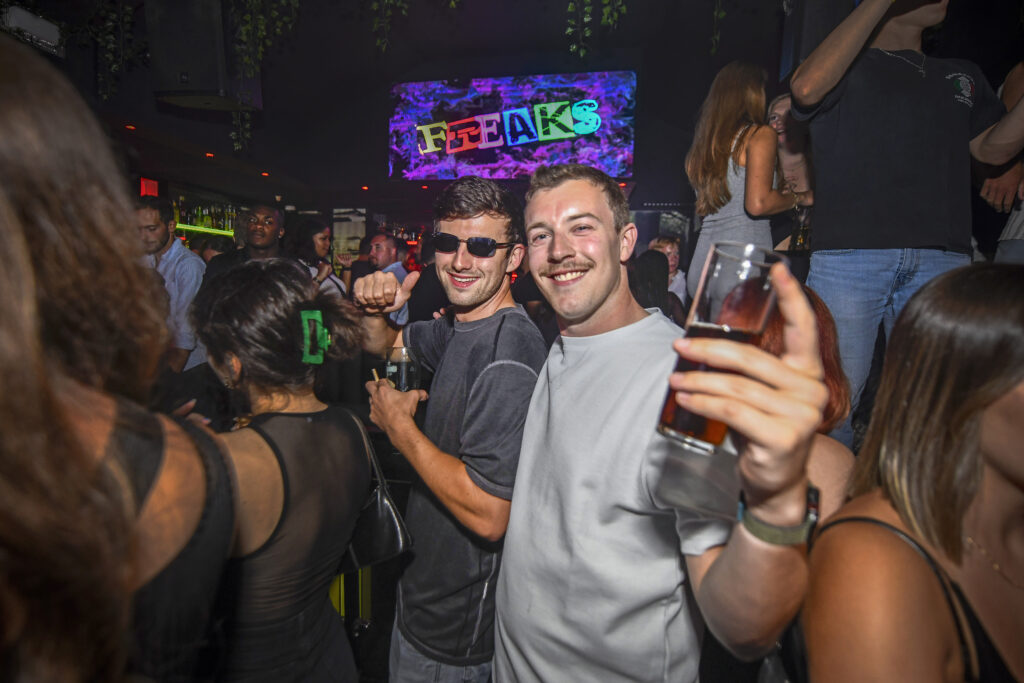 DIVERSE NIGHTLIFE OFFERINGS
Our Amsterdam Pub Crawl is an ever-evolving experience, tailored to offer something fresh each time. We pride ourselves on curating nights that stay with you, long after you've left the city.
INCLUDED IN THE AMSTERDAM PUB CRAWL PACKAGE
Exclusive access to 3+ prominent pubs, bars, clubs, and lounges
Exclusive drink specials to elevate your night
Complimentary shots to kickstart the adventure
VIP entry to Amsterdam's top nightclub
Expert local guide to navigate the night
And most importantly, a night of unparalleled fun!
DETAILS & BOOKINGS
Embark on this unforgettable pub crawl in Amsterdam, optimized for fun and engagement. For group inquiries or questions, we're here to assist.
Requirements: Must be 18+ with valid photo ID. Certain tours may require an AB transit ticket.
Location: The Waterhole https://g.co/kgs/CptV7T, Korte Leidsedwarsstraat 49, 1017 PW Amsterdam, Netherlands
Booking: Via Website or Call +49 157 838 93416 or Email: info@originalberlintours.com
Note: Always carry a valid ID, and let's make your Amsterdam Pub Crawl experience legendary!
The Original Amsterdam Pub Crawl Includes:
---
3+ Amsterdam Awesome Pubs, Bars, Clubs, Dance Halls, or Lounges
Awesome Pub Crawl Only Drink specials
Free Shots
VIP Club entry to one of Amsterdam's best Night Clubs
Awesome Personal tour guide
ONE AWESOME NIGHT

The Original Amsterdam Pub Crawl includes:
Local nightlife guide
flip cup tournament
4 venues and 1 club
Skip-the-line club entry
Complimentary shots
Drink specials
5+ Venues
Free entry to live music and a club
Games and competitions
2 € Beer, Free shots & drink specials
---
Amsterdam Pub Crawl Booking & Meeting Point
---

Got a group booking or any questions, let us know, we would love to help!
*Terms and conditions: Guests must be 18+ to enjoy this tour. A valid photo ID is required. An AB transit ticket may be required.
Where: The Waterhole https://g.co/kgs/CptV7T, Korte Leidsedwarsstraat 49, 1017 PW Amsterdam, Netherlands
Book Via Website or Tel.: +49 157 838 93416 or Email: info@originalberlintours.com
Important: Guests must be 18+ and carry Photo ID