The Original Berlin Pub crawl is like no other. Come see the best parts of Berlin's nightlife.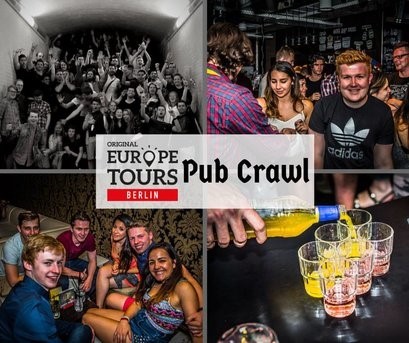 Crawl with us as we take to the pubs and bars and end the night in one of Berlins Biggest Night Clubs. Here is your ticket for a good night out! Need to know the best place to go? Don't worry we have it covered.
Come hang out with us, as we find our way into some of Berlin's best nightlife!
This is "The Original Berlin Pub Crawl," the best social pub and bar tour in the city. We tour the famous Simon-Dach Straße and experience the nightlife in Berlin's alternative district. This guided tour meets at a cozy bar and stops for drinks at a range of venues including cocktail and shisha bars, Electro Lounges, Rock and Steam Punk Bars, and the final stop is one of Berlin's biggest clubs. Our informative guides are there to show guests a side of Berlin that won't be found in guidebooks.
---
The Original Berlin Pub Crawl Includes:
---
**DAILY SPECIAL @ OUR MEETING POINT CURRY WURST + FRIES 4€**
3+ Berlin Awesome Pubs, Bars, Clubs, Dance Halls, or Lounges
Awesome Pub Crawl Only Drink specials
Free Shots
VIP Club entry to one of Berlin's best Night Clubs
Awesome Personal tour guide
ONE AWESOME NIGHT

The pub crawl is always changing so we can't list bars here but email us for any specific night and we can let you know what we have planned.
Guests must be 18+ and carry Photo ID
Berlin is full of wasted people, we expect our guests to drink and smoke responsibly
---
ONE80 PUB CRAWL BERLIN
Like no other pub crawl in Berlin
OPTIONAL 1-HOUR OPEN BAR!
Get to know Berlin's (in)famous nightlife by starting with an open bar power hour and ending with VIP entrance to one of the city's biggest clubs. Meet your guide and mingle with other travelers before heading to the first venue to enjoy your optional 1-hour open bar of vodka, whisky, gin, and rum mixers. Drink to your heart's content and once you've loosened up set out into the Berlin night.
ONE80 PUB CRAWL BERLIN INCLUDES:
Local nightlife guide
optional 1-hour open bar
flip cup tournament
4 venues and 1 club
Skip-the-line club entry
Complimentary shots
Drink specials
For more information, click below:
---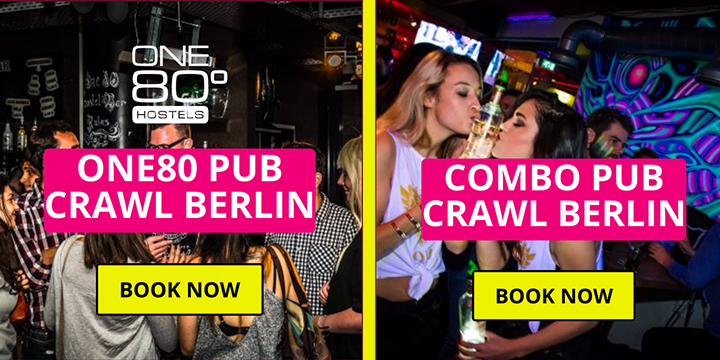 The one80 Berlin Pub Crawl with one-hour open bar! 
---
 Original Berlin Pub Crawl
---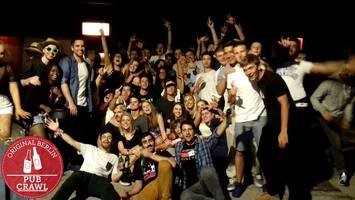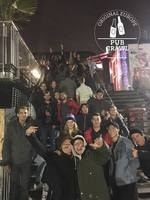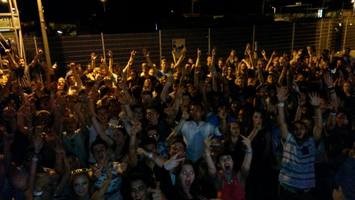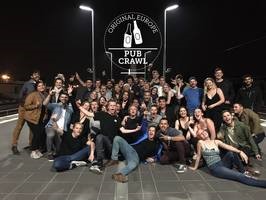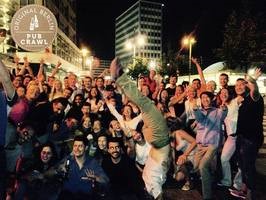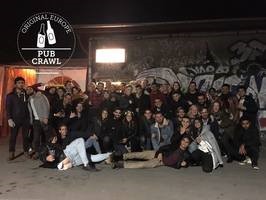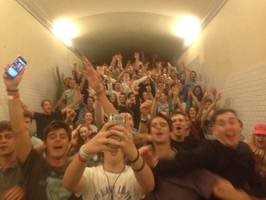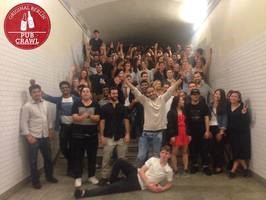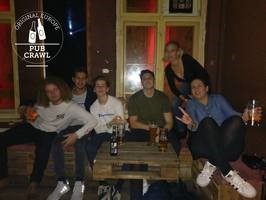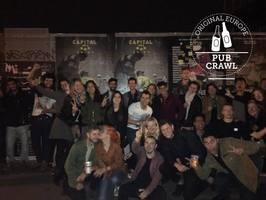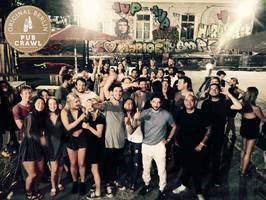 In the former East Berlin district, the walls are covered in street art and the alternative scene is thriving among the Stalin designed buildings.
Socialize with other travelers, and meet the locals while enjoying some of Berlin's best bars and our unique atmosphere.
**DAILY Crawl SPECIAL (@ Meeting Point Belushis Bar) FAMOUS CURRY WURST + FRIES 4€**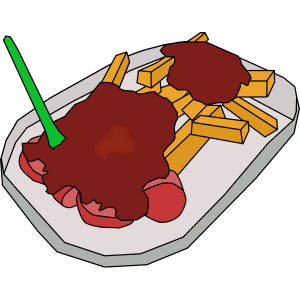 ---
Berlin Pub Crawl Booking & Meeting Point
---
Price: 12€ Per Person All Major Credit cards Accepted (online only)

Pub crawl meeting point: Belushis Bar Ziegelstr. 28, 10117
Pub crawl starting time: 21:00 (Running late? Catch our guides until 22:30 @ the meeting point)
***Daily Pickup 20:30 @ (The Second Belushis) Rosa-Luxembzrgstr. 41***
Whatsapp us +49 157 838 93416
Got a group booking or any questions let us know, we would love to help!
*Terms and conditions: Guests must be 18+ to enjoy this tour. A valid photo ID is required. An AB transit ticket may be required.
Book Via Website or Tel.: +49 157 838 93416 or Email: info@originalberlintours.com
---
Berlin Pub Crawl Impressions
---

Join Us in Barcelona