A bar hopping experience is an excellent way to move from one bar, pub, or club to the other and take in the beauty of the city's nightlife. More so when it is in Germany's capital city, Berlin, which is famously known for its incredible nightlife.  "Pub crawls are generally spontaneous nights out in which the participants arrange to meet somewhere and decide over drinks and where to drink next. Structured routes with regular stops are rare."- Wiki. 
A pub crawl is an exciting way to hang out with a fantastic group of people from all over the world. If you plan on going pub crawling with a group of friends or strangers, you need to have an excellent plan to have the best out of your night.
The Original Berlin Pub Crawl is a great avenue to hang out with friends, get crazy with the drinks and beers, and explore the exciting nightlife that Berlin offers. The pub crawl was recently captured by Taff and featured on Channel Pro7. The show covered the tour from the meeting point to the final destination at an exciting nightclub. 
The party was a sensational one, and the tourists' excitement was palpable from the screen. To participate in the pub crawl, you can sign up with a one-time fee of €18.00. This covers a tour around four bars and pubs and a nightclub, with complimentary shots and drinks specials at each venue.
Why should a pub crawl be on your travel/vacation itinerary?
A pub crawl is something everyone should try at least once in their lifetime. It's an exciting way to meet new friends, and it's also a great way to save money while having the fun of your life, drinking and partying all night.
Travelling to a new city or country on vacation can be overwhelming, as you may not know which pubs to visit and which are not worth visiting. Imagine the money you'd have to pay before entering the different venues. A pub crawl allows you to enjoy free entries to bars, pubs, and clubs, and you also get free shots. Depending on the bar, you may also get a special menu.
Berlin's nightlife is inviting, and her bars are even more impressive. A Berlin pub crawl allows you to experience the underground bars, the hipster hangouts, the nightclubs, and the delightful party scene of Berlin.
Things to consider when planning a pub crawl in Berlin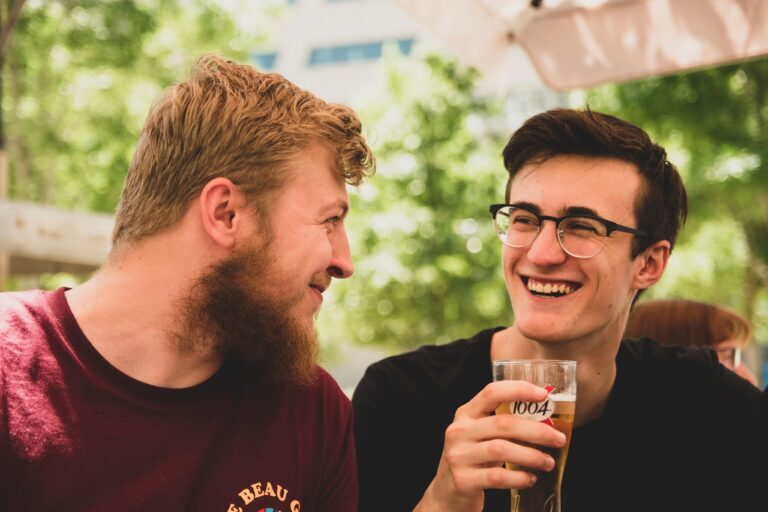 A pub crawl always involves people getting drunk and so it's good to be on the safer side and prepare adequately, as well as have backup plans. These are some of the things to consider and bear in mind as you plan a Berlin pub crawl.
The bars
A pub crawl involves visiting bars, so you must find the right places to visit for your crawl. You want to choose places close to each other for easy and quick movement from one place to the other. It's also best to stay away from busy places during pub time. Choose the proper hour for your crawl.
Drinks
Drinks are an essential part of the crawl, so it would be good to know the kind of drinks that you would be having. Check out what some bars and clubs offer, and if they have specials, try them out or know more about them before your pub crawl.
Your itinerary
A good pub crawl is one where there is an ordered list of events. It's best to know where you're visiting first and the next stop after that. A good schedule in the form of an itinerary would help you stay prepared and also make it easy to make changes quickly while on the crawl.
Transportation options
If you'd be bar hopping with a group of people, it would be best if there were great transportation options between the bars and clubs. Most of your fellow buddies would be too drunk towards the end of the pub crawl to make good transportation choices. So, it's a great option to book some taxis in advance, so everyone can get to their destinations safely.
How to survive a pub crawl in Berlin
A pub crawl is an exciting way to enjoy a night out. However, there are many things to bear in mind even as you set out for a pub crawl in Berlin. If you're not following specific rules like drinking, and dress code, the night could turn out badly. Here are some things to bear in mind on the day of the pub crawl.
Eat good food early on
The mistake most people make is not to set time aside for food. So, all participants in the pub crawl need to eat food early on. A great way is to make it so that the first or second place you visit has good food. You could also end the pub crawl by stopping for late-night fast food. It could help prevent hangovers and also help you sober up.
Don't forget to have an ID card on
To participate in a pub crawl in European countries, you must be 18 years old at least. An ID card is proof of your age, as bouncers may check you before entering the bar, so always have it handy.
Look out for each other
Pub crawls can be crazy, especially as it involves a group of people going on a marathon of drinking. The chances are high that someone may end up causing a mess or doing something crazy. So, watch out for occurrences like this and ensure that no group member starts a fight or creates a mess.
Ensure you don't get lost
The basic idea behind a bar crawl is to visit more than one pub at night, meaning you would have to be moving from one pub to the other. Most pub crawls usually take place on foot, but you could prepare for other transport means.
Know the plan for the night and, if walking with a tour guide, ask for the names of the bars you'd be visiting and the mode of transport. Don't forget to ask for the schedule and the duration you'll spend at each place. If you have this information at your fingertips, you won't find it a problem locating the group in case you meet your way.
Know when it's time to quit
Yeah, pub crawls are a fabulous time to drink, have fun, and even get drunk. But you should remain logical and know when you've reached your limit. Have an exit plan in mind. If you are too drunk or tired to finish the pub crawl, you can call an Uber or stay at one place.
Top clubs, bars, and pubs for your Berlin pub crawl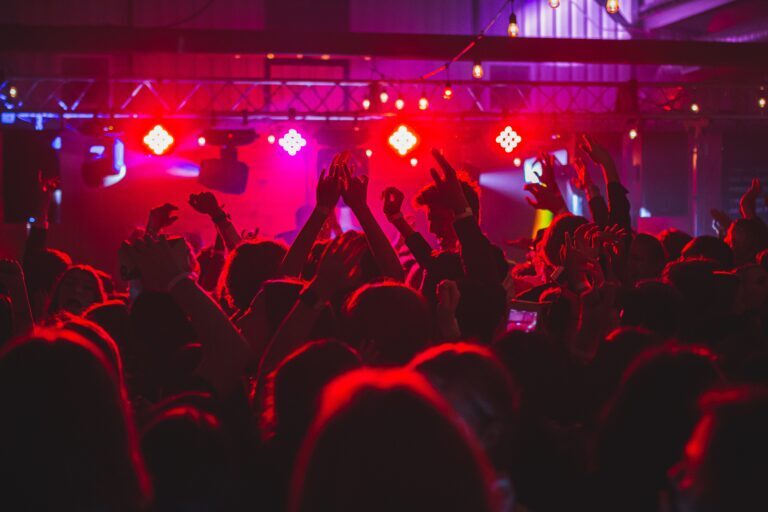 If you're in Berlin and would love to go pub crawling with other people, you should try the One80 pub crawl Berlin-1.5 hour open bar. It's a guided tour that features an exclusive party with different drink specials ranging from gin tonic, rum cola, vodka tonic, mixed drinks, and more beer and wine. A guided tour is a great avenue to party all night with fellow travellers. Do you want to guess the best part? Well, you get the opportunity to hop around four venues and end the night at a sensational nightclub.
If setting out on your own or with a group of friends, you'd find the nightlife in Berlin to be thrilling. So make sure to include these excellent bars and nightclubs in your Berlin pub crawl.
Tresor
Tresor is undoubtedly one of the biggest techno nightclubs in Berlin. If you want to enjoy nightclubs at their best while jamming to hit songs, then you should visit this place.
Watergate
One of the most beautiful nightclubs in Berlin with a fantastic riverside view, Watergate is one nightclub you shouldn't miss on your pub crawl. The club is known for its LED lighting panel that covers the entire top floor of the club. The club majorly hosts techno parties, so if you want a taste of Berlin nightclub, you should include this in your pub crawl.
Prater Biergarten
Enjoy a fantastic time at Prater Biergarten(a beer garden) that offers freshly brewed beers for your tongue's delight. The lovely chestnut trees serve as shade and grant you a desirable ambience. It's a place to visit if you want to enjoy Berlin's beer.
Conclusion
A pub crawl is an incredible opportunity to mingle with fellow tourists or a friend group. You could decide to do a pub crawl in Berlin on your own, or you could sign up for a walking tour with a local tour guide familiar with all the happening spots in the city.
The best part about our Berlin pub crawl with a tour guide is that you could tag along one day and have an exciting time moving from one bar to another, and on another day, you may visit different venues. Variety is the beautiful spice that pub crawls afford you.
As you prepare for a pub crawl, ensure to plan effectively and prepare for any eventualities. Eat well before or at the start of your crawl, acknowledge when you're drunk and know when to quit.