Our corona break is over, we are open again!
Ursprüngliche Berliner Touren freuen sich, Ihnen diese unglaubliche Wanderung zu bringen! Deshalb kommen wir nach Berlin! Die Original Free Berlin Tour ist ideal für Touristen, Reisende, Expats und Einheimische. Diese kostenlose Original Berlin Walking Tour ist der perfekte Weg, um sich mit der deutschen Hauptstadt vertraut zu machen. Erfahren Sie mehr über die großartige Geschichte von Berlin und doch immer noch das Innere Wissen über den modernen Berliner.
Diese Tour wurde von Tausenden von Gästen geformt und geformt und wir sind froh zu denken, dass wir die besten in der Stadt sind! Die Free Berlin Tour umfasst berühmte Berliner Attraktionen, die einflussreichsten historischen Sehenswürdigkeiten und taucht in Geschichten aus vergangenen Kriegen, urbanen Legenden und den Triumphe und Tragödien der Stadt ein. Wir lieben Berlin und sind stolz darauf, es nach Hause zu nennen. Wir begrüßen Sie zu diesem tollen Ort und würden Ihnen gerne die Sehenswürdigkeiten zeigen!
Verwandeln Sie mit anderen Reisenden und entdecken Sie die Berliner Geschichte von ihren bescheidenen Anfängen als kleines Fischerdorf bis zur Stärke des preußischen Reiches und natürlich die dunkelsten Stunden des Bösen, des Nazi-Dritten Reiches. Sehen Sie die Mauer, die die Stadt trennte und behauptete die Freiheit von Millionen während der sowjetischen Regel. Sehen Sie die Wachtürme, mal Denkmäler und Straßenlaternen, die Stalins sowjetisches Reich gebaut und noch heute stehen. Mit so viel Geschichte alles um seine einfach zu passieren und etwas zu verpassen. Aber beobachten Sie die Straßen mit dieser erstaunlichen FREIEN Berlin Tour zum Leben.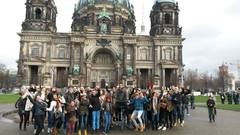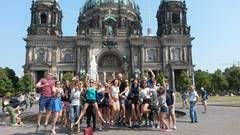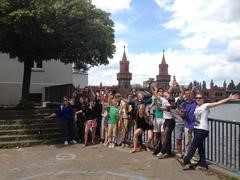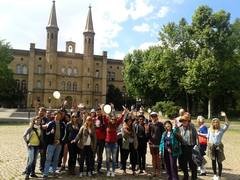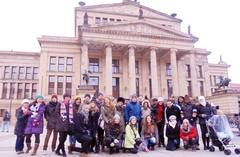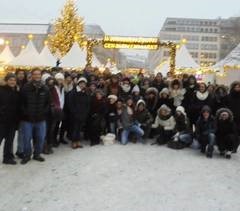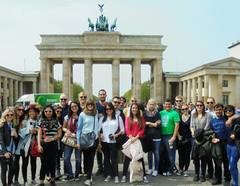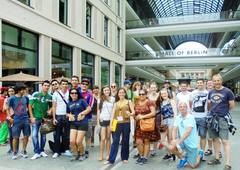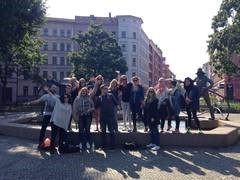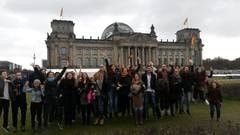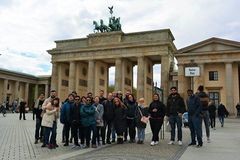 Unsere Führer sind die besten im Geschäft. Sie leben für dieses Zeug und lieben es, ihr Wissen und ihre Erfahrung in der Stadt zu teilen.
Diese Kostenlose Original Berlin Stadtfuhrung dauert 3.5 Stunden und verfügt über:
The Reichstag
The Berliner dom
WWII Battlefields
Checkpoint Charlie
Remaining Berlin Wall
The Brandenburg Gate
Stories of Berlin's fascinating past
Memorial to the Murdered Jews of Europe
And more. . .
Wenn Sie sich fragen, wo Sie ein gutes Restaurant, lustige Bars, Live-Musik oder den besten Club heute Abend finden, werden wir Sie auf alle Innen-Info!
**** Diese Tour trifft sich jeden Tag um 10:00AM & 12:00PM EVERY DAY *****
(Treffpunkt in der Nähe vom Checkpoint Charlie bei "Die Bude" Friedrichstraße 205 10117 Berlin)
Dies ist die Top Tour bei Original Berlin Tours wir haben hart gearbeitet, um es so zu bekommen! Akzeptiere keine Nachahmungen!
---
---
Das Kostenlose Original Berlin Stadtfuhrung Video