Welcome to Berlin's Best New Years Party
The Original Berlin New Years Eve Pub Crawl is your ticket to Berlin New Year's (commonly known as Berlin Silvester / Sylvester). We have all the parties and festivities already planned out, and the new year awaits. We are rocking in the new year with a whole weekend of special events lined up! Berlin is known for having massive New Years celebrations and it seems to get bigger every year. We know how hard it can be to get into a club or bar on what is really the busiest night of the year. So we created a special all in one New Years Eve Celebration Bash Pub Crawl. We will make our way into some of Berlin's busiest nightlife areas, and leading up to the magic hour we will have 2.5 hours of open bar! Free drinks and champagne all included before heading into one of Berlin's biggest nightclub New Years parties. Located smack in the middle of the notorious RAW gelände, home of some of the best underground bars and clubs in Berlin, we will be serving up the freshest beats, best drinks, and far out freaky partying the city has to offer.
SCROLL DOWN FOR DECEMBER 31 NEW YEARS EVE BERLIN PARTY
---
 Thursday, December 28th X-MAS BLOWOUT RAFFLE! 
Still got your Santa hat, or that ugly x-mas sweater grandma got you laying around? Throw them on one more time and come crawl with us for:
 1H OPEN BAR / VIP CLUB ENTRY / FREE SHOTS WIN ONE OF 2 BOTTLES OF PROSECCO IN OUR RAFFLE! 
Heqad with us into a massive Berlin club with multiple live Dj sets! 
Meet: One80 Hostel @ 21:30 Price: 35€
---
Friday, December 29th  NYE PUB CRAWL BINGO!

Come join us tonight for fun playing a different type of bingo, much more fun and with lots of drinking involved! Complete the challenges and win fantastic prices!
1H OPEN BAR / VIP CLUB ENTRY / FREE SHOTS
AWESOME LOCAL GUIDES
WIN ONE OF 3 PRIZES IN OUR BINGO
Meet: One80 Hostel @ 21:30 Price: 35€

---
Saturday, December 30th BEST OF 2017 – ONE LAST NIGHT OUT!

Before saying goodbye to 2017, come out with us for one last epic night! Remember all this year had to offer to end in a massive BEST OF 2017 party at Matrix club!
 1H OPEN BAR / VIP CLUB ENTRY / FREE SHOTS 
AWESOME LOCAL GUIDES MASSIVE BEST OF 2017 PARTY @ MATRIX CLUB
 Meet: One80 Hostel @ 21:30 Price: 35€
---
---

The 2017/2018 Original New Years Pub Crawl Includes:
VIP Guestlist entry reserved in one of Berlins best clubs Dj  Line-Ups
 -2.5 hours of OPEN BAR (ALL YOU CAN DRINK) complete fantasticness...
 Longdrinks, Local Draft Beer, + Vodka, Tequila, and Jäger Shots.
Once again, All You Can Drink for 2.5 hrs!
Complimentary Prosecco + Fireworks to welcome in New Years at 

midnight

.
Drink & shot specials in all locations.
Free Entry to all our Berlin NYE Party locations
Berlin Nightlife Guide No Lines no worrying about getting in!
All inclusive New Years eve night out in Berlin

 This will be one great New Years

---
 Celebrate Berlin Silvester!
This ticket is all-inclusive and includes the 3-hour open bar and V.I.P. free club entry. We have some surprises planned for the night, and along the way, we will stop at some other local Berlin pubs. With drink specials at every New Years Party and a free bar leading up to midnight.  Watch the fireworks while enjoying free champagne and after we have brought in the new years we will head into a world class nightclub FREE and no waiting in line! We have special surprises planned and equip all of our guests to enjoy Berlin new years like it was meant to be enjoyed.
Get into our parties free with your ticket purchase! 
It's a Berlin New Years Eve / Sylvester / silvester /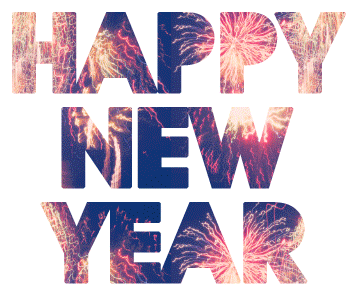 Trying to come late give us a call!
+49 157 838 93416
We will start off at a party bar with great drink specials and progress through one of Berlin's best nightlife areas. The streets and bars will be packed in anticipation of the New Year. After we will head to another party and celebrate new years with some fireworks and a 2.5-hour open bar. After the commotion has settled down a bit we will make our way to one of Berlin's most well-known clubs and dance in the new year!
 Reserve Your Place Now

---
We expect over 200 guests, and unfortunately, we will definitely sell out
Call +49 157 838 93416 for info and help on booking
Dec 28, 29, 30:    Meeting 21:00  Price:  39€

Dec 31: Meeting 20:00  Price: 85€

@

One80 hostel in Alexanderplatz Otto-Braun-Straße 65, 10178 Berlin

(Running late? meet us until 21:30 at one80)
Got a group booking or any questions let us know, we would love to help!
info@originalberlintours.com

Book Via Website or Tel.: ++49 157 838 93416
Even The Locals get surprised by how much Berlin Loves Sylvester!! (New Years)