The Original Berlin Teufelsberg Tour is a one of a kind experience. Just look at those radar domes!! Step back in time to post-war Berlin when it was the battleground of ideas. The focal point of the Geopolitical struggle between East and West during the Cold War, a war of smoke and mirrors. Visit the only still standing abandon NSA spy station available to the public that we know of!
This Cold War Berlin Tour Starts by visiting the Berlin Wall Memorial. Local guides will give you the complete background to the Berlin Wall, why and how it was constructed and its subsequent development over its 28 years of existence. Here we see the only completely preserved part of the wall with all of its composite elements surviving in Berlin today. We hear some of the personal stories of triumph and tragedy. Those who tried and often failed to escape to the west.
From there we head to the East Side Gallery and walk along the longest surviving stretch of the wall and officially the largest outdoor art gallery in the world and see the incredible and iconic street art which actually led to its preservation.
After the East Side gallery, we head off the beaten track to the Grunewald forest. Where we ascend the Teufelsberg or Devil's Mountain. Overlying Albert Speer's unfinished military technical facility. The hill was constructed from millions of cubic meters of rubble, cleared from Berlin after the war. With the construction of the Berlin Wall and the deteriorating relations between the East and West, the site became incredibly significant and a top-secret spy facility was developed there and remained in use right up until the fall of the Berlin Wall in 1989.
We will explore Teufelsberg's role and function during the Cold War. Marvel at its breath-taking views over Berlin.  The site, now privately owned, and is being redeveloped and re-purposed for multiple community projects. Teuflesberg now contains one of the largest street art galleries in Europe. The gallery changes often and has artworks from many world-famous artists. Artists from all over have been adorning the exposed walls of the spy station for years. 
This place won't be open to the public forever and is truly a once in a lifetime visit. We highly recommend you take this tour!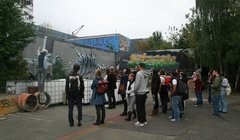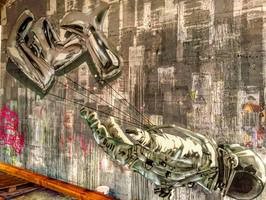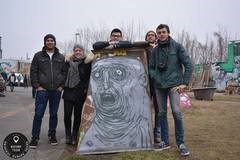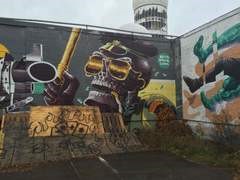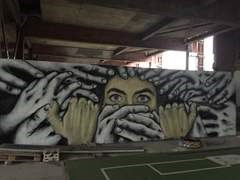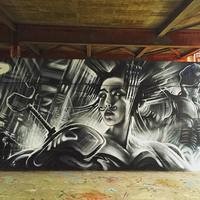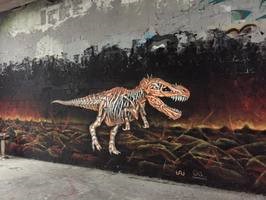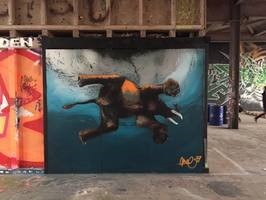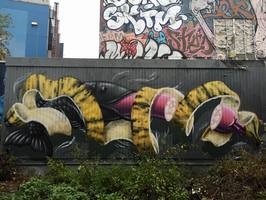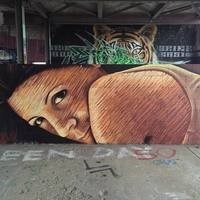 ---
The Original Berlin Cold War Teufelsberg Tour is about 4.5 Hours and Features 
---
Cold War Berlin Major Sights
Private Entry to Teufelsberg Spy Station
Tour of the spy station
Europes Largest Street Art Gallery
Stories, legends, and tales
The only way to see this amazing place!
---
The Berlin Teufelsberg Tour
Meeting Time: Every Friday, Saturday, and Sunday @ 10:00

Meeting Point: